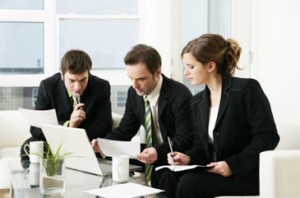 Lean Six Sigma Training combines the learning of the fundamentals of Six Sigma principles and Lean tools . It teaches the techniques needed for improvements in speed, quality and cost. It enables the employees to eliminate the wasted efforts in business process.  It can be applied effectively for both the manufacturing and non manufacturing environments as well.
Training options includes both the classroom environment with teacher/student interaction in real time and  e learning methods when the requirement is less dynamic.  It helps in improving and bringing positive change in the workplace environment and stimulates the responsibility for promoting careers and interest.
Lean Six Sigma Training enables the professionals to integrate Lean and Six Sigma guidelines for providing the best operational tools, to stimulate creative thought process and to encourage team based learning. Course content of the training is usually related to the basic business interests and it includes the enterprise DMAIC and DMAIC project.
Six Sigma Training  in Call Centers:
Six Sigma principles have been applied extensively in call center industry across the globe. The training for call centers professionals is a comprehensive course.  It  teaches  them statistical analysis and its application in the processes. Therefore they are able to identify and eliminate defects in their related processes.
It has yield rich benefits as a whole for the call center industry which has shown exponential growth. It contributed to  a disciplined approach and shown marked improvement in call center performance.

Design for Six Sigma (DFSS) : It  is an independent branch of Six Sigma quality processes which is emerging fast.  It identifies the requirements of the customer s and business and then based on it produces  esultant product solution. It is applied basically in unprecedented system development.
Motorola Training : Motorola University teaches Six Sigma processes based on three levels :  as a metric, as a methodology and as a management system. It utilizes  the methodology of DMAIC for process improvement .