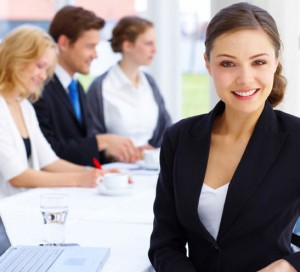 Six Sigma jobs are available at all the levels in both at junior and senior level in different companies. These jobs have varied job descriptions and requirements which are unique to each organization
The Job Titles of Six Sigma professional usually vary depending on the requirements of the organization. Basically these titles suggest more or less to the skills of a Six Sigma professional that are certified as Black Belt.
Professionals meeting these requirements are expected to have required training in Six Sigma methodologies and practical experience in handling cross-functional process improvement projects and teams.
Openings for senior level Six Sigma jobs usually requires individuals who have been certified as  Master Black Belts. These professionals are experts in the various methodologies of Six Sigma and responsible for the execution of Six Sigma methodology across organization. This opening probably demands the highly qualified professional with rich experience of handling  Six Sigma projects.
Various Job Titles given to the Six Sigma Professional are as follows :
Six Sigma Methodology Trainer, Green Belt, Black Belt, Master Black Belt, Yellow Belt Trainer
Certification Trainer, Quality Improvement Trainer, Designer for six sigma, Project Program Manager
Senior Business Analysis Consultant, Vice President of Lean Delivery/Business Developer
Process Consultants, Quality Director, Director, Business Process, Lean Six Sigma Black Belt
Master Change Facilitator, Six Sigma Master Black Belt, Six Sigma Black Belt-Sales
Director of six sigma, Process Engineer/Consultant, Seed Manufacturing Research Statistician
Six Sigma Quality Manager, Lean Black Belt, Wind Field Product Quality, Manager Operational Excellence
Six Sigma Black Belt, Process Engineer- six sigma, Six Sigma Master-Manufacturing Engineer
Project Leader- Process Excellence, Six sigma black belt- Quality Assurance Engineer
Project Manager, Plant Manager, Senior Process Engineer/Consultant,
Experienced Kaizen Leader/ Lean Six Sigma Expert, Senior Quality Engineer, Design for Six Sigma Manager