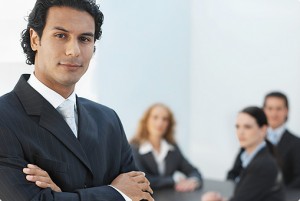 Companies which implement the Six Sigma initiatives in one way or another are called as Six Sigma Companies.  Each company implements Six Sigma within its unique scope. One of the aspects of Six Sigma is that it can be adjusted and tailored to meet the needs of the individuals and strategy of a company. This feature has led to various levels of implementation and deployment.
GE has deployed the Six Sigma in a corporate driven top down approach. However not every company has followed the same way.  Some companies prefer to carry out smaller projects and then move up for full scale deployment.
Companies have varying deployment scope.
Corporate : In these companies the Six Sigma program is a corporate-wide initiative which is completely  supported by the CEO and executive team.
Business Unit : In this case of deployment one or more Business Units are implementing  Six Sigma.
Black Belt : This level of deployment refers to a small level of involvement in Six Sigma . To work on projects, they have trained Black Belts or hired a few  Black Belts from outside.
Following companies have implemented Six Sigma successfully in one form or the other.
List of Six Sigma Companies
3M,  Acme Markets, Advanced Micro Devices, Agilent Technologies, Air Canada, ALCAN,  Amazon.com, AXA, Bank of America, Bechtel Corporation, Boeing, CAE Aviation Training, Canada Post, Caterpillar, CIGNA, ,Cognizant Technology Solutions, Computer Sciences Corporation, Cummins Inc., Deere & Company, Dell, Delphi Corporation, Denso, DHL, Dominion Resources, Dow Chemical Company, Dow Chemical Joint Ventures, DSB Bank, DuPont, Eastman Kodak Company, EMC, Flextronics,
Ford Motor Company, General Electric,General Dynamics, Genpact, GlaxoSmithKline, Heinz Co., Honeywell[14], Hertel, HSBC Group, Idearc Media, Ingram Micro, Intrawest ULC, Inventec, JEA, Korea Telecom, Kraton Polymers, KTF, LG Group, Lockheed Martin,Mando Corporation, McKesson Corporation, Merrill Lynch, Methodia, Microflex Inc., Motorola, Mumbai Dabbawala or NMTBSA
National Australia Group Europe, Network Rail, Nortel Networks, Northrop Grumman, Organo Corporation, Owens-Illinois, Patheon, Precision Castparts Corp., Quest Diagnostics, Raytheon, Samsung Group, SGL Group, Shinhan Bank, Shinhan Card, Shop Direct Group, Siemens AG, SKF, Starwood Hotels & Resorts Worldwide, Staples Inc., Sterlite Optical Technologies
Teradyne, Trane, Textron, The McGraw-Hill Companies, Toshiba Matsushita Display,
United States Air Force, United States Army, United States Marine Corps, United States Navy, UnitedHealth Group, Vodafone, Volt Information Sciences, Whirlpool, Wipro, Xerox