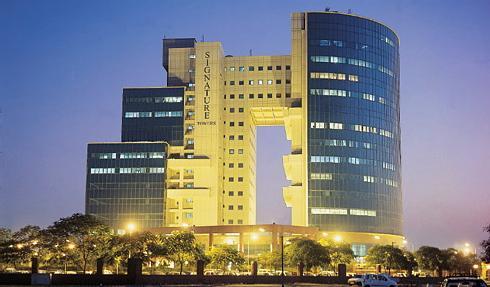 Gurgaon presents the rare example of complete transformation of a small undeveloped town into hi tech city which is a hub of business and finance activities. This city has witnessed an unprecedented growth rate and today it is center of corporate operations of big companies driving the economy of India and world.  Various skyscrapers have been erected throughout the city making it as Gen Next City.
It is situated on Delhi border and in the National Capital Region. The satellite town of Gurgaon is now a sought after destination for many activities and this prosperous city is providing a quality life and lots of opportunities in various sectors to its people. With world class shopping malls and state of art infrastructure, it is home to the various multinationals such as GE, Microsoft, Sapient, IBM Daksh, Oracle, American Express, etc.
Training Providers :  There are various institutes which provides training and certification in Six Sigma Methodologies. Few of them are listed below.
BK One
Gurgaon (Corporate Office), HR:
BK ONE Corporate Training Inc.
Gurgaon Haryana
E-Mail : corporate@bkone.co.in
Mororola India
Motorola Exellence Centre
415/2, Mehrauli Gurgaon Road
Sector-14 , Gurgaon 122001
Haryana, INDIA
1st IN EDUCATION/TRAINING – FLORENCE INSTITUTE (LC PTU)
#4, 2nd Floor, Vaishali Enclave, Main Metro Road, Delhi, Delhi – 110088
Big Byte Solutions Pvt. Ltd.
#2586, Ground Floor, Hudson Lane, Kingsway Camp, Model Town, Delhi – 110009
Bimala Deepak and Company
#D238, Basement, Phase 1, Vivek Vihar, Jhilmil, Delhi – 110095
Krishna Computer Education
#433, Main Road, New Delhi H.O., Delhi – 110001
Gee Pee Soft Source Pvt. Ltd.
#A-16, Kaushavpur Industrial Area, Vikas Puri, Delhi – 110018
Quality Growth Services Private Limited
Kirti Nagar, New Delhi – 011 25925439
Six Sigma Infosoft Pvt Ltd
B-516 New Friends Colony, East Of Kailash, New Delhi – 011 26842425
BSI Management Systems India Private Ltd
The MIRA Corporate Suites (A-2)
Plot 1&2 Ishwar Nagar
Mathura Road
New Delhi 110065 India
Email: bsi.delhi@bsigroup.com
Web: www.bsigroup.co.in
Course Fees :  The Course fees vary from the institute to institute and also depends on the type of certification one is interested in pursuing.  Usually the course fees for different certification are as follows.
Green Belt Certification Fees  :  Rs 15000 to  Rs 20,000
Black Belt Certification Fees  :   Rs 40000 to Rs 60000
Master Black Belt Certification Fees : Rs 60000 to Rs 80000.
Certification provided :  Wide range of certifications and training programs related to Six Sigma and other quality management programs are provided by various institutes.
Most common certification programs offered by Six Sigma institutes are as follows :
(1)    Six Sigma Green  Belt Certification
(2)   Six Sigma  Black Belt Certification
(3)    Six Sigma Master Black Belt Certification
(4)    Six Sigma Champion Training