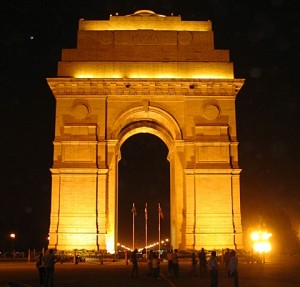 Delhi  is the capital of India and it is the third largest city of the world. It is rich in its historical and cultural values.  The life-styles and language of the people is influenced by the various states bordering Delhi. People of Delhi are a blend of modern and traditional virtues. They are very open to modern ideas, inventions and the fantasies of the modern social ethos and migration of people from different parts of India to Delhi has led to the rise and growth of diverse culture.
Training Providers :  There are various institutes which provides training and certification in Six Sigma Methodologies. Few of them are listed below.
(1)   Benchmark Six Sigma
SF-34, Ansals Fortune Arcade, K Block, Sector 18,Noida-201301, India
E-mail : delhi@benchmarksixsigma.com
(2)   Quality Growth Services Private Limited
H-13, IInd Floor, Kirti Nagar,New Delhi – 110 015
(3)    eXample Consulting Group,
New Delhi, Delhi 110001,
examplecg.com
(4)   Indian Statistical Institute,
7, S. J. S. Sansanwal Marg,
New Delhi: 110016, India
(5)   FQA Management Services Pvt.Ltd.
E-47, Saket, New Delhi – 110017, India.
E mail: info@business-consultants-india.com
(6)    TQM International Pvt. Ltd.
52 Community Centre,  II Floor, East of Kailash, New Delhi – 110065
(7)    Qsys eSolutions Pvt Ltd
A-33 FF Complex Okhla Phase-III
New Delhi-110020  India
mail: info@qsys.co.in
(8)     Lean Six Sigma Academy,
364, Neeti Khand- 1, (Opposite Cambridge School), Indirampuram NCR, Delhi [Delhi] – India
(9)     BSI Management Systems India Private Ltd
The MIRA Corporate Suites (A-2),Plot 1&2 Ishwar Nagar, Mathura Road,New Delhi                 110065 Email: bsi.delhi@bsigroup.com
Web: www.bsigroup.co.in
(10)                    Big Byte Solutions Pvt. Ltd.
#2586, Ground Floor, Hudson Lane, Kingsway Camp, Model Town, Delhi – 110009
(11)                    Bimala Deepak and Company,
#D238, Basement, Phase 1, Vivek Vihar, Jhilmil, Delhi – 110095
(12)                       C.A.D. Academy
#B-2 & 3, 1st Floor, Bhoja Market, Sector 27, Noida, Delhi – 201301
(13)                       Gee Pee Soft Source Pvt. Ltd.
#A-16, Kaushavpur Industrial Area, Vikas Puri, Delhi – 110018
(14)                         Krishna Computer Education,
#433, Main Road, New Delhi H.O., Delhi – 110001
Course Fees :  The Course fees vary from the institute to institute and also depends on the type of certification one is interested in pursuing.  Usually the course fees for different certification are as follows.
Green Belt Certification Fees  :  Rs 15000 to  Rs 20,000
Black Belt Certification Fees  :   Rs 40000 to Rs 60000
Master Black Belt Certification Fees : Rs 60000 to Rs 80000.
Certification provided :  Wide range of certifications and training programs related to Six Sigma and other quality management programs are provided by various institutes.
Most common certification programs offered by Six Sigma institutes are as follows :
(1)    Six Sigma Green  Belt Certification
(2)   Six Sigma  Black Belt Certification
(3)    Six Sigma Master Black Belt Certification
(4)    Six Sigma Champion Training