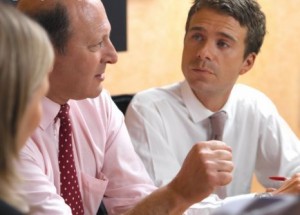 Six Sigma has established itself as an effective quality improvement technique after it was successfully implemented in various organizations all over the world. Many large organizations have improved the quality of manufactured goods or services delivered.
However, the full potential of Six Sigma has not been realized so far and the extent of profitability of Six Sigma in various different sectors is yet to be explored. This is because numerous competent small to medium level enterprises are yet to implemented Six Sigma programs.
Usually these enterprises have all the resources for the implementation of Six Sigma initiatives, but they are wary of the final certification, as they believe that Six Sigma is beneficial only for large organizations.  The future is bright for Six Sigma programs with the increasing awareness in small and medium enterprises regarding the potential benefits of implementing the Six Sigma initiatives.
Six Sigma is different from other quality management tools such as TQM or Kaizen Events although it may appear similar. Implementation of other quality management programs often leads to a stage after which no further quality improvements can be achieved while focus of Six Sigma is on taking quality improvement processes to the next level.
Six Sigma can be applied to every business process of an organization. This clearly suggests that scope of Six Sigma is much broader than other quality management programs and it may outlast them in the future.
Six Sigma is likely to remain as one of the key initiatives for improvement of management process.  Six Sigma professionals are trying to integrate Six Sigma with other existing innovative management practices to make Six Sigma method even more attractive.
Integrating Six Sigma with Total Quality Management, Human Resource Functions, Lean Production, ISO 9000, ISO 9001, and the capability maturity model is one of the key areas of interest for researchers and practitioners to maximize the positive effect of the Six Sigma method.