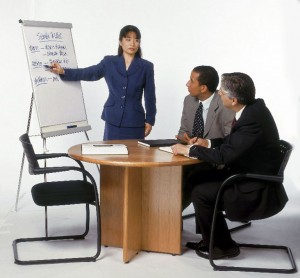 Lean dynamics is a practice of business management that focuses on eliminating wasteful expenditure of resources by emphasizing on the dynamic business conditions that leads to the accumulation of wastes in the first place.
Lean dynamics was evolved in the aerospace industry where Lean manufacturing was being practiced. It was targeted at reducing the costs to bring about new products and making them affordable. The study in aerospace manufacturing reveals that application of Lean principles for mitigating the amplification of variation is critical for overcoming the disruption leading to accumulation of waste. Later on these findings were accepted by other industries as well.
It creates tangible and steady and strong values for companies and their customers in changing and uncertain conditions. It stresses on creating greater value and efficiencies by optimizing the flow by competing in the business condition that requires innovation. It has been emerged as recognized approach for business improvement.
The difference in approach of Lean Manufacturing and Lean dynamics lies in the fact that Lean manufacturing activities identifies and eliminates "waste", however lean dynamics focuses on the dynamic conditions which results in wastes  accumulation in the first place. It identifies and addresses sources of lag or disconnects in flowing value through various activities like information, innovation, operations, decision making e.t.c.  which amplify disruption on changing of business conditions.
It leads to inherent dynamic stability in the business structure which allows companies to accommodate in uncertain and changing business conditions. It helps the companies to provide the greater customer value in terms of quality, customer satisfaction and innovation. Also companies will show greater resilience in the market and perform well with positive results in growth, profitability and market capitalization.
By applying "lean dynamics" principles, companies are consistently thriving in challenging business environment and this approach of Variation Management has become prominent for the transformation and improvement of various organizations.