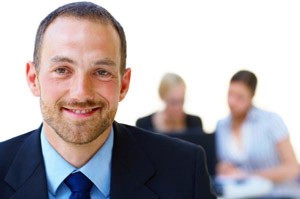 The implementation of Six Sigma requires investment in training, culture evolution and organizational infrastructure. Reduction in the costs and increase in sales can be achieved by applying the Six Sigma Methodology.
However to bring about the culture shift in the organization requires resource commitment. Here employees think about impacting the customer and communicate using a consistent language with in business.
The probability of the successful implementation  of the Six Sigma is very high as it takes a statistical way of bringing about the quality improvement .  Six Sigma provides the competitive edge to the industry if it is properly implemented.
Implementing the Six Sigma depends on lots of variables, some of the prescribed guidelines are as follows.
Selection of the Right Project
Organizations need to carry out the risk assessment analysis which helps in the identification of the right project.  Selection of the implementation projects need to be carry out with precautions as it can make or break the entire project.
Risk assessment should involves the all possible critical factors such as potential benefits, costs associated with the project, it's acceptability and the possible risk of failure.
Formulate Effective Deployment Strategies
Effective deployment strategy needs to be formulated in order to ensure the successful implementation of the deployment strategy. These should be able to tackle the problems associated with the implementation of Six Sigma project.
Major focus should be on evolving the strategies which are innovative and provides for efficient deployment leading to growth and identification of defects..
Brainstorming sessions and taking the feedback, inputs from all the employees involved with the process helps in devising the successful deployment strategy.
Regular checks and Follow-Ups
Regular follow up is essential to ensure that implementation are carried out as initially designed.  It happens usually that while following a strategy various new issues may be encountered and project may distract from its directed target. Therefore checks up and follow up are essential to keep the things on track.
Deviations are identified as soon as they occur and corrective steps are taken well in time.